Fluid Mechanics II
Introduction

Week 1 Review of Bernoulli, momentum and energy equations, their limitations and applications

Compressible Flows

Week 2 Ideal gas relations, speed of sound, Mach number, classification of flows based on Mach number

Week 3 Adiabatic and isentropic flows, Mach number relations, relationship to Bernoulli equation, critical values at sonic point. Compressible nozzle flows: isentropic flow with area changes, choking, operation of converging and diverging nozzles

Week 4 Compressible duct flows: compressible duct flows with friction (Fanno flow), compressible duct flow with heat transfer (Rayleigh flow)

Week 5 Normal shock waves, moving normal shock waves, two-dimensional compressible flows: oblique shock waves, Mach cone, strong, weak and very weak shocks, examples,

Week 6 Prandtl-Meyer expansion waves, application to supersonic airfoils, thin airfoil theory

Dimensional Analysis and Similitude

Week 7 The principle of dimensional homogeneity: variables and constants, choice of variables and scaling parameters, selection of scaling (or repeating) variables

Week 8 The Pi theorem and examples of application. Geometric, kinematic and dynamic similarity

Viscous Flow Theory

Week 9 Introduction to laminar and turbulent flows; analysis of simple laminar flows.

Week 10 Boundary layers: boundary layer thicknesses, momentum integral equation with zero pressure gradient, boundary layers with pressure gradients,

Week 11 Hydrodynamic lubrication

Week 12 Flow past immersed bodies: flow separation, drag and lift,
Powered by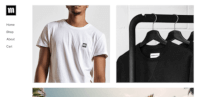 Create your own unique website with customizable templates.